Dr Jocelyn Bryan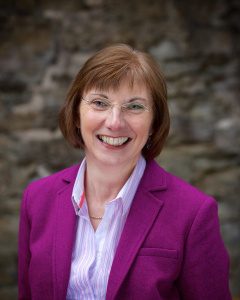 Dr Jocelyn Bryan has worked in Ministerial Formation for over a decade, before which she worked in management for a large computer company. During her career, she has been Academic Dean and Cranmer Hall Tutor at St John's College, Durham and directed both the MA and Doctoral Programme in Theology and Ministry. She continues to teach Pastoral and Practical Theology, Human Sexuality, Gender and Christian Ministry and Psychology and Christian Ministry. Jocelyn's PhD is in psychology and her main research interest is in the interdisciplinary field of psychology, theology and ministry. She has written Human Being: Insights from Psychology and the Christian Faith (SCM, 2016) and co-edited Pastoral Challenges and Concerns (Kevin Mayhew, 2018). She has published on a variety of pastoral issues and written some liturgies. Her most recent writing is a chapter in a forthcoming book on the Bible and mental health. Jocelyn is also a licensed Reader in the Church of England.
The Rt Revd John Pritchard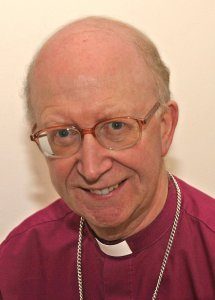 Born in Manchester and educated at Arnold School, Blackpool, Bishop John Pritchard studied Law at St Peter's College Oxford, followed by Theology at Oxford, Cambridge and Durham. He was a Curate in central Birmingham, Diocesan Youth Officer in Somerset, Vicar in Taunton, Director of Pastoral Studies and later Warden of Cranmer Hall, Durham (1989-1996), Archdeacon of Canterbury and residentiary canon of Canterbury Cathedral (1996-2001), Bishop of Jarrow (Diocese of Durham, 2002-7), and Bishop of Oxford (2007-14). Some of the roles he has held include: President St John's College Durham (2006-11); Member of Church of England Ministry Council (2007-10); Chair of Church of England Board of Education (2011-14); Chair of SPCK (2010 – 2018); Board of Church Army (2004-2009); Governor of St George's House, Windsor (2010-14); House of Lords (lead Bishop on education, 2010-4). He is the author of 20 books on aspects of Christian belief and practice, including: Practical Theology in Action (1996), Beginning Again (2000), How to Pray (2002), The Life and Work of a Priest (2007), Living Jesus (2010), God Lost and Found (2011), Living Faithfully (2012), Why Christianity Makes Sense (2014), The Journey (2014), Something More (2016), and Twenty Questions Jesus Asked (2022). He has particular interests in education, world development, environment and media. When he has some free time he enjoys armchair sport, taking in the arts, walking, travel, learning about history, and also recovering!
Dr Anna Rowlands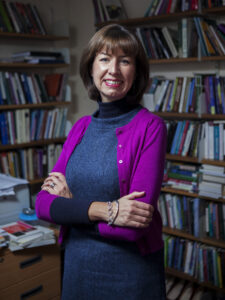 Dr Anna Rowlands is St Hilda Associate Professor in Catholic Social Thought and Practice at the University of Durham. She is the founding chair of the UK Centre for Catholic Social Thought and Practice, which exists to network academics and practitioners who have an interest in Catholic social thought/practice. She is a political theologian who works on forced migration, Catholic and Anglican social traditions, and the social philosophies of twentieth-century Jewish and Christian thinkers Hannah Arendt, Gillian Rose and Simone Weil. She is currently a Coinvestigator on the AHRC/ESRC funded Refugee Hosts project (www.refugeehosts.org) exploring the reality of refugee hosting in Lebanon, Jordan,and Turkey, including the role of religion in hosting practices. She is co-editor of the T&T Clark Reader in Political Theology (Bloomsbury, 2021), and author of the forthcoming Towards a Politics of Communion: Catholic Social Teaching in Dark Times. She works with a range of UK and international Catholic practitioner organisations.
Professor Robert Song (Chair)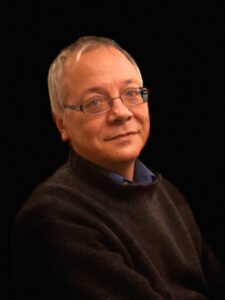 Robert Song is Professor of Theological Ethics at the University of Durham. After postgraduate work in Oxford, he was Tutor in Christian Ethics at Cranmer Hall, Durham, for ten years, before moving to the Department of Theology and Religion. He has published Christianity and Liberal Society (1997), Human Genetics: Fabricating the Future (2002), and Covenant and Calling: Towards a Theology of Same-Sex Relationships (2014), as well as articles in many areas of Christian ethics. From 2009 to 2012 he was the President of the Society for the Study of Christian Ethics. He chairs the Epiphany Trust, which provides holidays for adults with cognitive impairments, and sits on the Ethical Investment Advisory Group which advises the National Investing Bodies of the Church of England. He is married to Margaret Masson, and they have two children.
Margaret Vaughan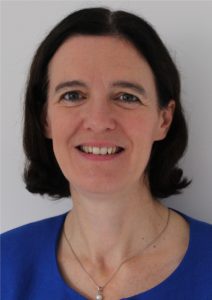 After graduating from Imperial College, London in 1988, where she studied for a masters degree in Mechanical Engineering and Management, Margaret joined Imperial Chemical Industries (ICI) based at their Teesside sites. Over the following twelve years she held a variety of engineering and commercial positions, specialising in commercial operations within the oil and gas sector. She obtained an MBA from Durham University in 2004. From 2004-2014 Margaret worked for Traidcraft, the leading fair trade organisation based in Gateshead, holding a number of roles including Operations Director, Business Director and Chief Executive. Until 2022 Margaret held the position of Chief Operating Officer at County Durham Community Foundation. County Durham Community Foundation provides grants that seek to make a genuine difference to the lives of local NE people. It manages charitable funds donated by local individuals, families, businesses and trusts, building up a source of long-term support for NE communities and acting as the vital link between donors and local needs, enabling people to achieve far more than they could by themselves. Through Margaret's involvement in her local church in Eaglescliffe, south Stockton she holds a number of positions within the Church of England's Durham Diocese including Vice Chair of the Board of Finance. Margaret is also a lay canon of Durham Cathedral.
Hugh Welch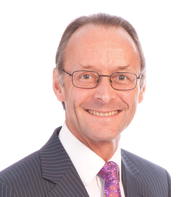 Hugh Welch is senior partner at Muckle LLP, one of the region's leading corporate law firms. He is a director of the William Leech Foundation and of William Leech Investments and represents their interests on the Leech Fellowship Committee. After studying law at Cambridge, Hugh returned to the North East and has been actively involved in various aspects of business life in the region. He is also a trustee of two other Christian charities and has an active interest in the development of corporate responsibility programmes in professional services firms.